Justyna Jarząbska
Academy Expert in Migrations, Human Trafficking & Security Issues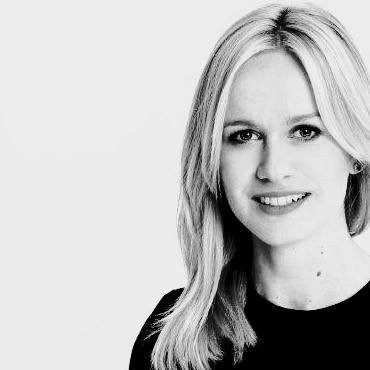 CEO of the International Institute of Children's Development (IIChD.org) and Board Member of the Institute of Migration Studies. As an analyst and OSINT expert at the European Migration Network, she writes reports, deals with data governance and performs as a speaker and negotiator at international conferences. She plays a role of an advocate for vulnerable groups, especially for children's rights on move and victims of human trafficking being a member of international expert groups in that area.
MA graduate in European Studies: Global Governance and Transnational Perspectives at K.U.Leuven and MA studies in the field of National Security with a specialization in Crisis Management. She also graduated from the School of Human Rights and the School of International Humanitarian Law of Armed Conflict. The last specialization confirmed by the Université libre de Bruxelles certificate was obtained from EU Law and Policy on Immigration and Asylum. Founder of the Model United Nations orgization at K.U.Leuven. During the international scholarship by writing analyses based on the methodology of nexus policies, she discovered her passion for interdisciplinary majors such as Peace Research and Conflict Management, Global Analysis on Security, Development Cooperation, Performance Management.
In 2011 working at the Polish Embassy in Brussels, she was responsible for the preparation of parliamentary elections for the Polish community. She started her work as an analyst in 2012 preparing strategic programs and projects at the National Center for Research and Development. Having obtained the UN Basic Security on Field II certificate she has worked with many international organizations during her four visits in Africa, gaining experience that goes beyond the Eurocentric paradigms. Since few years while working in migration, that experience appeared to be very meaningful. She has carried out a development project of the Ministry of Foreign Affairs of the Republic of Poland in Tanzania aimed at strengthening capacity of the local community, especially young people and girls. In Ethiopia, she trained humanitarian workers from Somalia, Yemen, South Sudan and Eritrea in the area of conflict sensitivity. She used the recent experience of working with refugees at the Nakivale Refugee Settlement in Uganda to prepare a study on the migration management system in Uganda. In 2019 She was an EASO expert supporting Maltese government in international protection procedure, registering and making interviews with refugee-seekers in Malta.
Currently seeking for partners to introduce her new social innovation and corporate responsibility model based on values and relations in a private sector. She has already built the first development center for children in Uganda. Currently, her innovative project LibrAfrica recruits companies willing to contribute their own "brick of love" to make a real change for the most vulnerable of the world by providing the tools so that children can take their life into their own hands.
e-mail: justyna.jarzabska@iichd.org
Linkedin profile : https://www.linkedin.com/in/justyna-jarzabska/